7 results total, viewing 1 - 7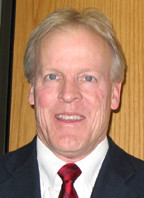 The 2019 'long' session of the General Assembly  -- the longest session in the past century -- ended with several special sessions devoted primarily to budget issues and saw the General Assembly …
more

The members of NCPA will convene in Raleigh February 26-28 at the Raleigh Marriott Crabtree Valley. NCPA continues a tradition of offering free training for our members. We have tracks for editorial …
more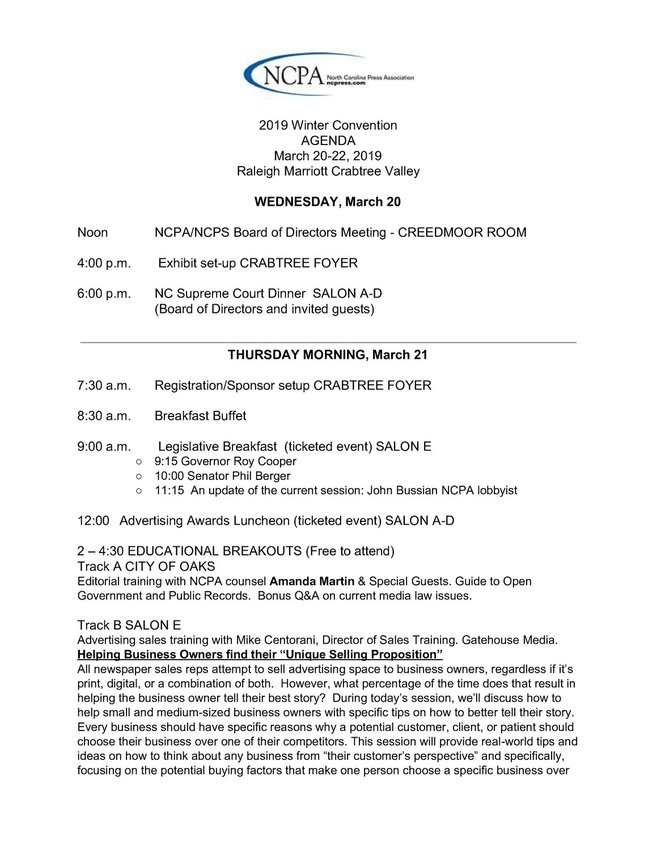 The members of NCPA will convene in Raleigh March 20-22 at the Raleigh Marriott Crabtree Valley. (Site of the 2018 convention which held record crowds.) NCPA continues a tradition of offering free …
more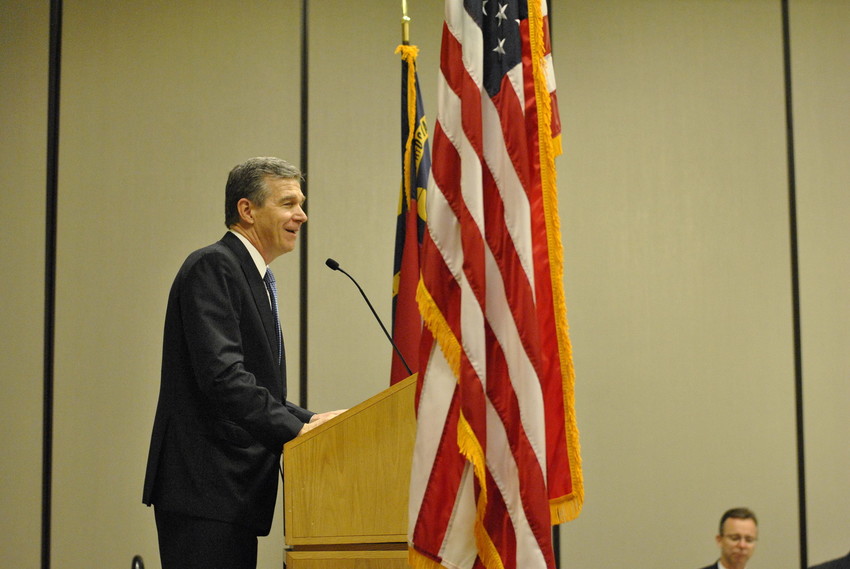 NCPA members convened in record numbers February 21-23 in Raleigh, NC. Starting with a packed room for the annual legislative breakfast to an evening awards banquet with over 400 attendees the 144th …
more
As an employee of North Carolina newspaperswho belong to the NC Press Association, youand your family can become member-ownersof NCPA Federal Credit Union!
more
National Newspaper Week is Oct. 1-7 This year we mark the 77th anniversary of National Newspaper Week (NNW), Oct. 1-7. The annual observance celebrates and emphasizes the impact of …
more
Here you'll find a copy of NCPA's bylaws, amended by the membership on March 20, 2017.
more